97 Green Street, Rt. 106 | Foxboro, MA 02035 | 508.543.2626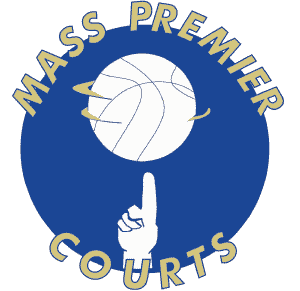 2020 U14-U17 Developmental Volleyball Program

This program is for players that are not playing club but looking to be part of a team atmosphere. Players will be part of a 10-12 player team that will share a court with another team. Players will be run through practice drills focusing on passing, setting, serving, attacking, and team play for the first hour. The last half hour of each practice will be dedicated to scrimmaging.


Practice: Will be on Sunday morinings - Feb 23rd-April 26th
U14s 8:00am-9:30am SOLD OUT!
U15s 9:30am-11:00am
U16s/U17s 11:00am-12:30pm
Location: Foxboro Charter School or Mass Premier Courts
Cost: $275
2020 Tripleball U11 and U12 Teams

Tripleball is a new form of volleyball being played at the U10-U12 level to facilitate more game play for younger players than occurs with traditional rules.

This team is a step up from the Developmental Program and will practice once a week on Fridays 6:00pm-7:30pm at Mass Premier from January-May and will play in 2 regional tournaments (date and location TBD, will be somewhere in New England).

Tournaments for this age group will be run by NERVA and players must have a USAV Membership. Tournaments will be "Triple Ball" rules rather than traditional rules (demonstration can be found here: https://www.youtube.com/watch?v=QBadggnpVt0) Each team can consist of up to 12 players. If more than that register, a tryout may be required.
When: January-May
Time: 6:00pm-7:30pm
Cost: $450
Note: Players must be born on or after 9/1/07 per USAV Age requirements for U12.
2020 U10/U11 & U12/U13 Developmental Volleyball League

This league is for U10/U11 & U12/U13 players who want to learn the game of volleyball. The basic fundamentals of the game will be taught including passing, serving, setting, defense and hitting. Learn how to play as a team and how to understand the rules of the game. No experience needed. There are no cuts and no tryouts for this league. Please click on the age definition below to view the correct age bracket.

Practice: Will be on Saturday mornings-Jan 4th- Saturday April 18th
Time: 8:00am-9:30am
Location: Forekicks in Norfolk
Cost: $300.00
Select Your Program(s)
Gender:
Season:
Grade:
Sport:
.
A verification code was sent to the email address you provided. Enter the code then select your new password.
Code (from email)

New Password

Verify Password

First Name

Last Name

Address

Primary Phone

Secondary Phone

Email Address

Verify Email

Alternate Email

Password

Verify Password

One or more players are is assigned to an AAU team and the team fee payment is due.
.